Hondros College Announces
July Instructor of the Month- Brian Lampton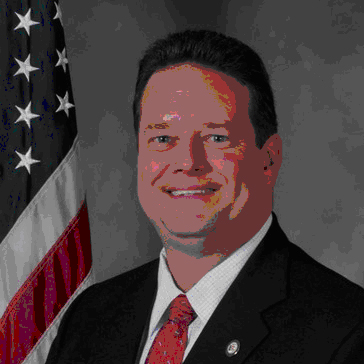 Brian Lampton has been a part of the insurance industry for 22 years. He began his career in insurance in 1990 when he heard through the University of Dayton Alumni placement office that there was an opening for an insurance agent. He has been teaching off and on now for 19 years. "I taught LUTC (life insurance) classes early on in my career," says Brian. He has taught leadership classes through the National Association of Insurance and Financial Advisors and taught other adult courses with the Greene County Career Center before coming to Hondros College.
Brian began teaching years ago to save money for his son's college tuition. "My good friend and previous teacher, Ed White, told me it was a good gig and thought I would like teaching at Hondros," says Lampton. Brian has been teaching at Hondros for three years now and says "Hondros has been great when dealing with my crazy schedule."
"I enjoy teaching because I like meeting new people and hearing their stories. I find it interesting why people get into the insurance business and I like to hear their insurance stories," says Lambert. His goal in his classes is to stress how difficult the state test is, and how important it is to study and prepare for it!
Lampton says "The insurance business is a people oriented service business and it can be very rewarding." He enjoys working in the industry because he gets the opportunity to "meet and deal with a wide variety of people, all age groups, different social- economic backgrounds, and different cultures."
Congratulations Brian for being this months Instructor of the Month!